Nature 'n' Play
"They're not just playing in nature, they are: Learning, creating, sensing, believing, relaxing, exploring, observing, wondering, connecting, discovering, appreciating, understanding, experimenting"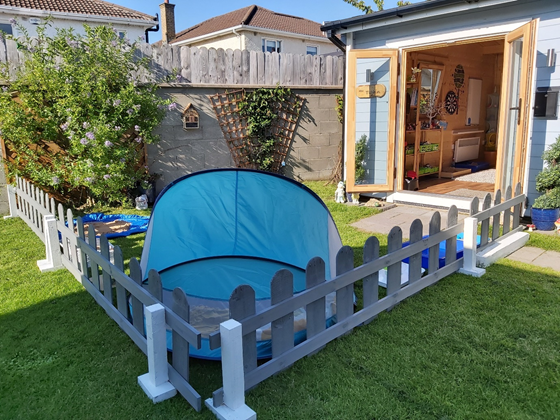 Safari Play therapy introduces 'Nature 'n' Play' as an extension to Safari indoor play and creative arts therapy. This is an exciting new concept of outdoor play and creative arts therapy based on existing therapeutic principles and applying them outdoors in nature, using natural resources and materials, where possible.
In my experience as a play and creative arts therapist many of my clients over the years have asked 'can we go outside to play?' I acknowledged this need or desire in the child and being outdoors I saw the benefits for the child.
'Nature 'n' Play' continues to focus on the child and their process by using a dedicated outdoor space. This outdoor engagement further supports the child's process to become 'connected, empowered and inspired'.
'Nature 'n' Play' consists of three main components that continues to compliment the therapeutic process for a child by embracing the outdoor space: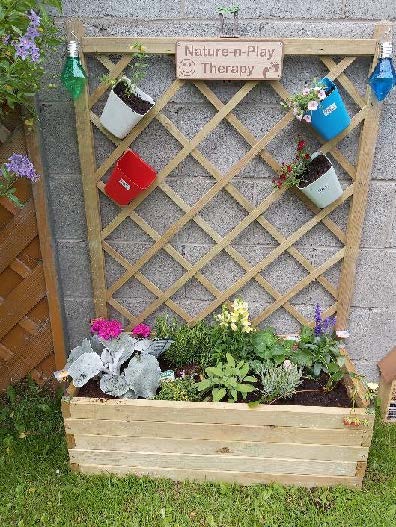 The Nature and Sensory component include the opportunity for observation, exploration and connection to the delicate balance in nature. This area includes a:

An insect and Bee hotel
Bird box
Sensory Garden
Vegetable trough
Bushes, plants and flowers

The Creative component provides for imaginative self-expression and cathartic release of feelings and emotions using creative mediums in nature. This area includes:

Bushes, branches for imaginative shelter building
Sand and natural resources such as stones, pebbles, sticks and shells for use as symbols
Natural water play
Art
Natural Clay
Messy play

The Calming component allows for the meditative process to evolve in communion with nature therefore, allowing the child to be part of the rhythm of nature. This area includes a:

shelter with pillows and a blanket.
Your child will have extensive use of Safari's 'Nature-n-play' outdoor space when they visit with the notable exceptions of high winds or heavy rain for safety reasons. It is advisable to ensure your child uses sun protection factor on sunny days. Nature-n-play can also offer a decreased risk associated with transmission of COVID-19.